High strength aluminum alloy electrical insulated ABC cable Suspension clamp bracket
Certification

CE

Model Number

ES54-14

Packaging Details

50pcs/ctn, 54*31*32cm, 20kgs

Supply Ability

100000PCS/MONTH

Material

Anti UV Thermoplastic Fibre Glass Reinforced

IEC Standard

Nfc33-040
Contact Now
High strength aluminum alloy electrical insulated ABC cable Suspension clamp bracket
Product property:
The clamps are designed to hang self supporting LV-ABC lines with insulated neutral messagers.The neutral messager is fixed by an adjustable grip device,A movable link allows longitudinal and transersal movement of the clamp body.
Standard clamp version ES is supplied with preinstalled bracket.The upper bulge of the bracket prevents the clamp from turning over the bracket.
Clamps are also available without bracket and with a fuse link.These clamp are fixed to a pole or facade with a pig tail hook or bracket
Features:
Toolfree installation
No losable parts
Materials:
Clamp and link: made of polymer giving an additional insulation between the cable and the pole. or made of weather and UV resistant glass fibre reinforced polymer
Bracket: Made of corrosion resistant aluminum alloy.
| | | |
| --- | --- | --- |
| CODE | CONDUCTORRANGE(MM2) | STANDARD |
| ZC94 | 16-95MM2 | NFC33-040 |
| ZC95 | 16-95MM2 | NFC33-040 |
| 1.1A | 16-95MM2 | NFC33-040 |
| 1.1B | 16-95MM2 | NFC33-040 |
| ES54-14 | 16-95MM2 | NFC33-040 |
| PS1500 | 16-95MM2 | NFC33-040 |
| SHC-1 | 4X16-35 | NFC33-040 |
| SHC-2 | 4X120+50 | NFC33-040 |
| SHC-3 | 4X50-70 | NFC33-040 |
| SHC-4 | 4X50-70 | NFC33-040 |
| SHC-5 | 4X70-95 | NFC33-040 |
| SHC-6 | 4X70-95 | NFC33-040 |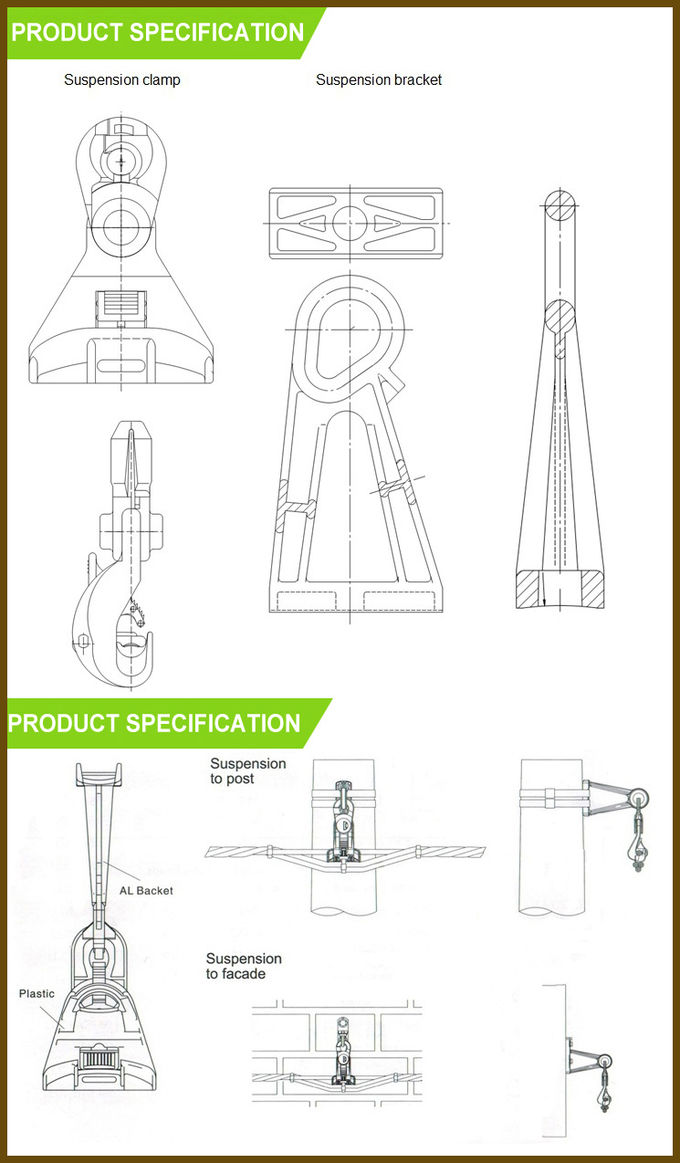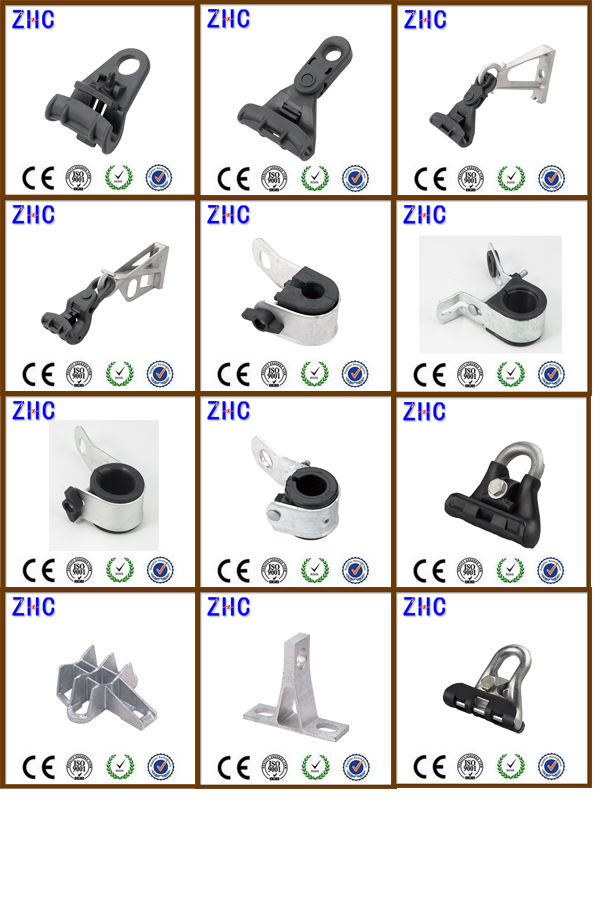 Feedback