Insulation Piercing Connector 16-95mm2 UV Thermoplastic For Overhead ABC Cable
Certification

CE

Model Number

ZCEP

Packaging Details

400pcs/ctn, 54x31x22cm, 21kgs

Supply Ability

500000PCS one month

Material

Thermoplastic

Tap Line

1.5-10mm2

Connecting Teeth

2 Connecting Blades In Aluminum Or Tinned Copper

IEC Standard

Nfc33-041

Suitable Cable Use

Aerial Bundle Cable

Main Line

16-95mm2

Tightening Torque

8NM

Operating Temperature

-40degree Up To + 55degree

Bolt

1bolt
Contact Now
Insulation Piercing Connector 16-95mm2 UV Thermoplastic For Overhead ABC Cable
Application
These connectors have been designed to meet the rigid requirements of Global Power Distribution Companies. Ease of installation has been combined with excellent mechanical, electrical and environmental characteristics to provide a connector capable of terminating Aluminum or Copper stranded conductors.
Description
Tin plated copper blades imbedded in molded plastic and surrounded with a sealing compound insure electrical contact in LV overhead distribution networks. A single torque-control nut draws the two halves of the connector together and shears off when the teeth have pierced the insulation and made contact with the conductor strands. The mechanical strength of the connection is in accordance with the tensile require of ANSI class 3 or NF C 33020 while the electrical performance meets or exceeds the test outlined in ANSI C 119.4 class A or NF C 33 004.
The dielectric and waterproof tests are to the rigid standards of NF C 33 020 and corrosion test per NF C 33 003 (French standards).
Two molded end caps in KZ3-4/0 version are attached to the connector assembly and provide end cable sealing for tap or splice applications. The installed end caps have been tested for dielectric strength and resist 6kV for one minute.
Features and benefits
Expanded wire range (bare & insulated)
Accepts copper conductor
Waterproof
End caps(2 for KZ3-4/0) for taps or splices
Tin-plated copper alloy contacts to pierce maximum 2,5 mm insulation sheath.
Single bolt application with ring washers for residual pressure
Torque control nut for precise pressure on conductor and insulation
Operating temperature -40°C to +55°C
Can be installed on energized main if tap is not under load
Insulation Piercing Connector Series
| | | | |
| --- | --- | --- | --- |
| ITEM CODE | MAIN LINE(MM2) | TAP LINE (MM2) | BOLT |
| ZCEP | 16-95 | 1.5-10 | 1 |
| ZC2-95 | 16-95 | 4-50 | 1 |
| ZC3-95 | 25-95 | 25-95 | 1 |
| JBC-1 | 35-70 | 6-35 | 1 |
| JBC-2 | 35-150 | 35-150 | 1 |
| JBC50-240 | 50-240 | 50-240 | 2 |
| IPC3.1 | 16-95 | 10-25 | 1 |
| IPC3.2 | 70-95 | 70-95 | 1 |
| IPC3.3 | 120-185 | 16-25 | 1 |
| | | | |
| --- | --- | --- | --- |
| IPC3.4 | 70-185 | 70-185 | 2 |
| TTD121F | 25-95 | 2.5-25 | 1 |
| TTD151F | 25-95 | 6-35 | 1 |
| TTD201F | 25-95 | 25-95 | 1 |
| TTD281F | 50-185 | 6-35 | 1 |
| TTD282F | 25-95 | 6-35 | 1 |
| TTD451F | 95-240 | 95-240 | 2 |
| DCNL-1 | 10-95 | 1.5-10 | 1 |
| DCNL-2 | 16-95 | 4-35 | 1 |
| DCNL-3 | 25-120 | 25-95 | 1 |
| | | | |
| --- | --- | --- | --- |
| CT-1 | 6-95 | 1.5-6 | 1 |
| CT-2 | 6-150 | 2.5-25 | 1 |
| CT-3 | 6-150 | 4-35 | 1 |
| CT-4 | 25-150 | 25-95 | 1 |
| CT-5 | 25-150 | 16-95 | 1 |
| PI-71 | 35-95 | 4-54 | 1 |
| CD-71 | 35-95 | 4-54 | 1 |
| PC-150 | 35-150 | 4-50 | 1 |
| P-71 | 35-95 | 4-50 | 1 |
| PI-72 | 35-95 | 2X4-50 | 1 |
| | | | |
| --- | --- | --- | --- |
| P-150 | 70-150 | 2X4-50 | 1 |
| P-151 | 16-150 | 6-95 | 1 |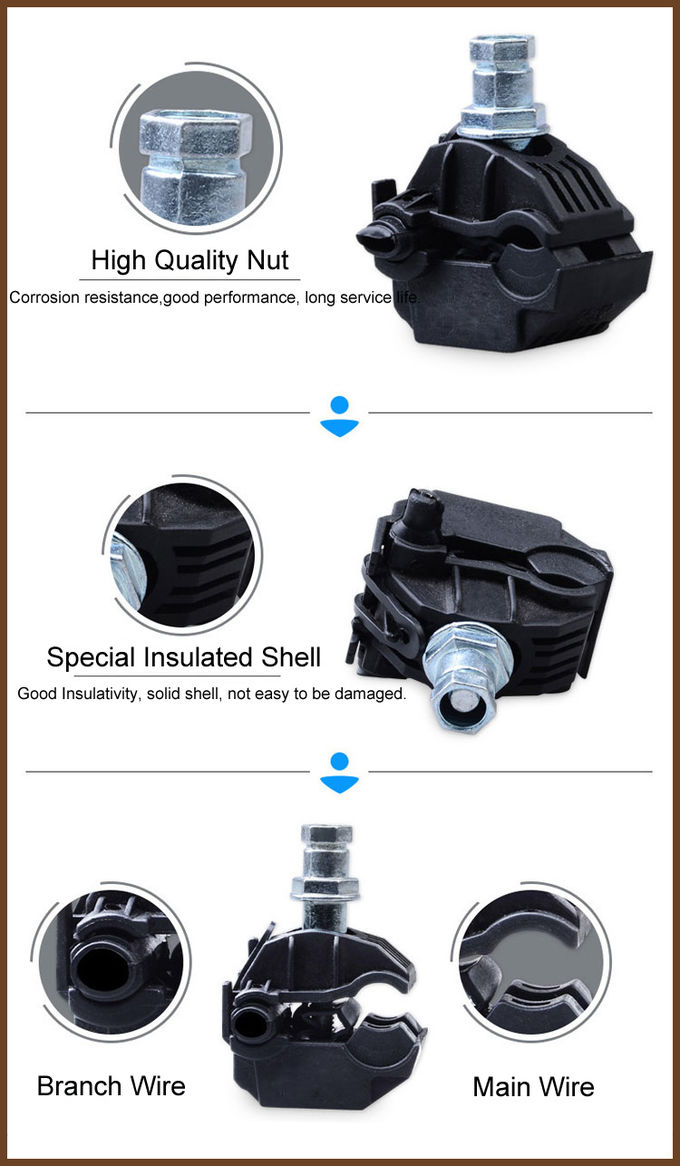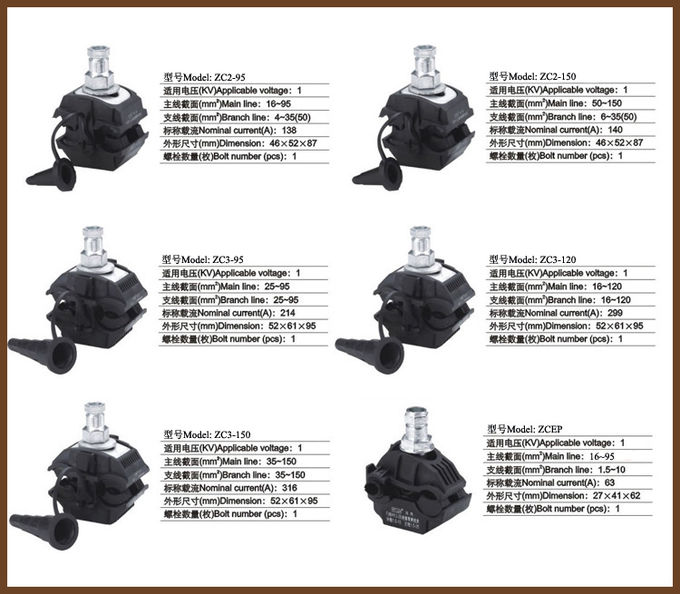 Feedback