SLIP22.1 Al 10-95 mm² or Cu 1.5-70 mm² high corrosion resistant aluminium alloy Insulated Piercing Connector
Certification

CE

Model Number

SLIP22.1

Packaging Details

150PCS/CTN, 54X28X32CM, 24KGS

Supply Ability

300000PCS/Month

Material

Anti UV Thermoplastic Fibre Glass Reinforced, Aluminum Alloy

Tap Line

CU 1.5-70mm2

IEC Standard

NFC33-041

Suitable Cable Use

Aerial Bundle Cable

Main Line

AL10-95mm2

Tightening Torque

18NM

Operating Temperature

-55degree Up To + 55degree

Bolt

1
SLIP22.1 Al 10-95 mm² or Cu 1.5-70 mm² high corrosion resistant aluminium alloy Insulated Piercing Connector Application A broad Usage in the low voltage insuation line, leading the branch connectio
Contact Now
SLIP22.1 Al 10-95 mm² or Cu 1.5-70 mm² high corrosion resistant aluminium alloy Insulated Piercing Connector
Application
A broad Usage in the low voltage insuation line, leading the branch connection to the main conductor.
T- connection of low voltage insulation wire service and cable branch connection for building distrubtion system. The material for the inside body is high strenghth aluminum alloy, and the insulation cover is used Anti UV black PVC. The connectors with specially desinged contact teeth, are suitable for the connection of aluminum .
Put the main conductor and branch conductr parallel into the teeth grooves of the clamp, tighten the bolts, pierce the insulation of two conductors to make the conductors connect.
Features
The SLIP22.1 is for all connections of insulated aluminium and copper main and branch conductors up to 1000 VAC. The design enables hot line installation. The shear head is insulated from the bolt and the connector body. Equipped with shear head ,screw.
Benefits:
Made of hard, corrosion resistant aluminium alloy
Tested according to international and many national standards
Tin-plated aluminium teeth
Waterproof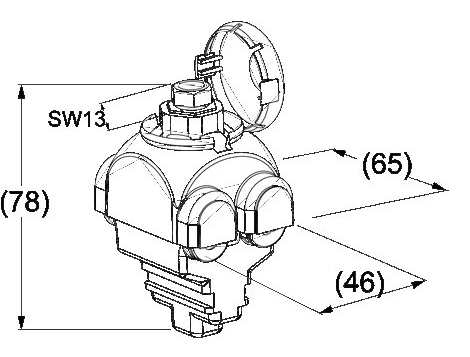 | | | |
| --- | --- | --- |
| Item No. | Main wire section | Branch wire section |
| SLIP22.1 | Al 10-95 | CU 1.5-70 |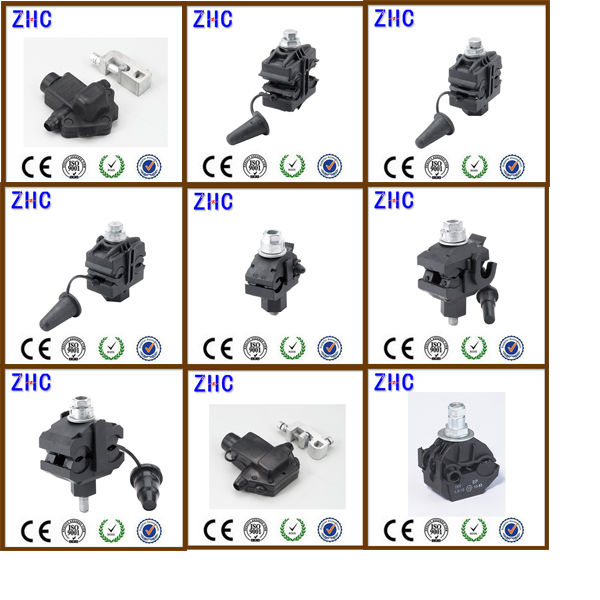 Feedback